Connect with Us!
I would greatly appreciate if you could make time to vote today before time runs out.

Dearest Clients (and people who know and love us),

Please take the time to vote for us for Best of Westchester 2019. We are qualified in four categories this year.

Dog Groomer
Dog Trainer
Pet Boarding
Pet Spa

You all were kind enough to allow us to win our second Best of Westchester award this past year and many, many of you came by to see us at the Party that followed. It is our hope that we can win at least one category this year again.

A few simple rules apply

You can vote until 5pm on January 23
You must fill in the name Pets a Go Go as well as our town, Briarcliff Manor
You need to vote for at least 5 categories in total for your ballot to count

Thanks again for all your support, please utilize the below link and scroll down to find our four qualifying categories in the Services Section

www.westchestermagazine.com/Best-Of-Westchester-Readers-Voting/Services/

Thanks again and happy Voting!

Nicole and the Rest of Team PAGG ... See MoreSee Less
Voted for several of my favorite places!
Ice storm, snow storm, dog paws? We got you covered. #petsagogo #doggiedaycare #dogsofwestchester @theprofitcnbc #bestkennelinwestchester #musherssecret #pawzsavesthedogs #pawz #dogsafeicemelt
Twitter feed video.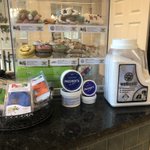 Follow @petsagogo